Kennicott-Mt.Blackburn Bed and Breakfast Cabin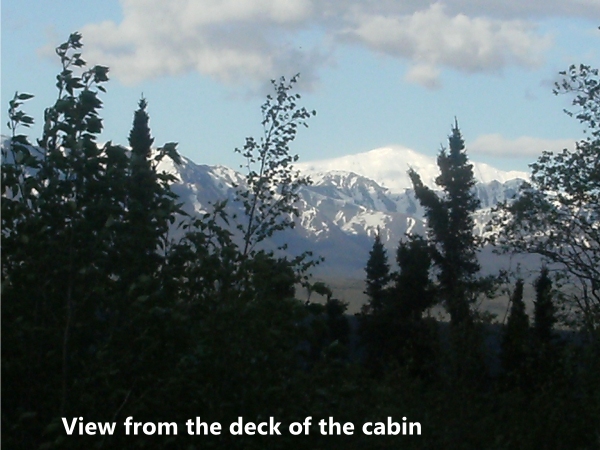 The cabin is located on a small hill next to the McCarthy Airport. To get there is to take the first right turn past the road into the airport. Follow on that road about 200 yds. The road makes a bend to the right. At the top of the hill there is a driveway to the left. Take the left-hand driveway up to the cabin which you can see from the intersection.
The cabin is one bedroom approximately 400 sq. ft. Construction was completed in early 2012. The exterior and interior are tounge and groove pine. It has all hardwood floors and a tiled bathroom floor. It is equipped with new propane stove and refrigerator/freezer. A foldup cot is also available. It is internet connected. Electricity is powered by generator. The cabin is built about 3ft off the ground to give you an excellent view of Mt Blackburn and the Root Glacier. It has a deck so that you can enjoy the view. The picture of Mt. Blackburn and the glacier on our website is from the deck of the cabin.